Conviction
N°

1

The imaging by scanner is the first distinctive technology implemented by GeneTech by Grimaud for the subsidiaries of the group.

It allows a more accurate measure of the physical characteristics of the animals and the research of new criteria. This non-destructive approach enabled the ACCELERATION OF THE GENETIC PROGRESS of the subsidiaries of the Groupe Grimaud.

The scanners used within the subsidiaries of the Groupe Grimaud are similar to the ones used at hospitals for advanced medical examinations. While the animal is examined by the scanner, the specific absorbance of the X-rays allows to differentiate the tissues, and consequently to quantify them.
Benefits
Improved precision of the measures on the animals.
Through the quality of the images of the scanner a clear differentiation of the anatomical parts of the animals is obtained, allowing a much more accurate analysis than by using the former methods of selection such as conformation score or ultrasound technology.
A non-destructive technology:
Being able to measure performances on live animals allows, without euthanasia or suffering, to obtain information on criteria which couldn't have been done without cutting up. Consequently, we are now able to directly select animals on their own performances (and not only through sib-tests), offering once more an important gain of precision.
The measure of new criteria:
The use of the scanner allows to measure new selection criteria, which so far were inaccessible at a large-scale, but also to observe the same animal several times at different ages, increasing the amount of information obtained during different stages of its development.
It is also in this way that, within our genetic selection process, we can not only work on the precision, but also on the generation interval and consequently, further accelerate the genetic progress.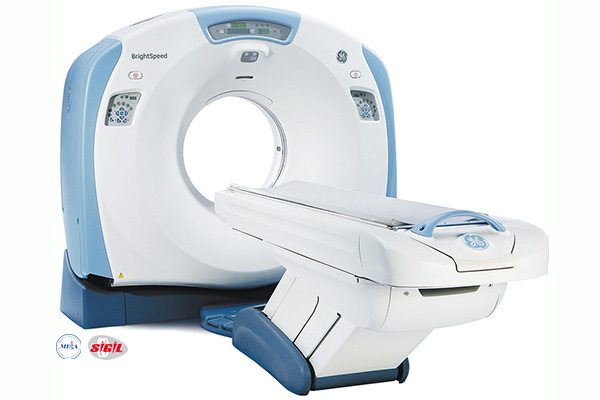 Groupe Grimaud
The mission of the Groupe Grimaud is to further develop know-how and products in the life science field, contributing to the development of efficient solutions for the food and health industries throughout the world.
Our two core businesses are:
Genetic selection, production and distribution of animal breeding stock, hatching eggs and semen for layers, pigs, ducks, guinea fowls, rabbits, pigeons & shrimps.
Bio-pharmacy serving human and animal health through vaccines, pharmaceutical proteins and sera, human antibodies, specific pathogen free animals, bacterial cultures.